My Pandemic Workstation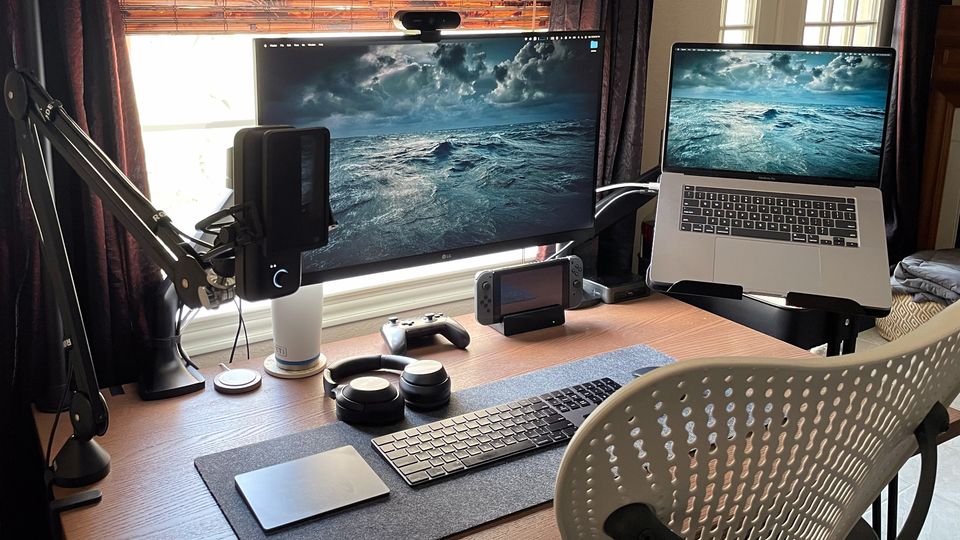 After a few months of the pandemic, I decided that working from my kitchen table wasn't going to be a sufficient long-term solution. I cancelled my co-working space membership, re-arranged my living room, and built out a functional space for myself.
Desk
After looking around for a desk that wouldn't look out of place in the corner of my living room, I eventually decided to buy the pieces separately. I found an Ikea IDÅSEN Tabletop and a set of 28" hairpin legs that matched my type drawer coffee table. Eventually, I also added a Fully Desk Drawer to keep things handy.
Under the desk, I added a 9-Outlet Surge Protector Power Strip and SIGNUM Cable management basket to minimize visible clutter.
Chair
A previous employer was selling surplus office chairs, and I was able to snag a Herman Miller Mirra for super cheap. I slipped a KOLON Floor protector under it, and replaced the plastic wheels with these Office Chair Caster Wheels to avoid leaving any marks on my tile.
Monitor Setup
For  my personal machine, I'm using a 16" MacBook Pro with a LG 27 Inch 4k Display as my primary display. They're both attached to a monitor arm, one at each corner of the desk. (The Jarvis Laptop Arm is just the Jarvis Monitor Arm bundled with an adapter shelf.)
AV Setup
With two people taking meetings from the same area, I brought home the Sony Noise Cancelling Headphones I had purchased for working in an open office. I nabbed a Logitech BRIO HD Webcam and a Elgato Key Light to level up my presence in remote meetings. I wanted a better mic than the Brio, so I purchased the Elgato Wave: 3 mounted on a RODE PSA 1 Boom Arm
With all those gadgets, it only made sense to dig out an old Intel NUC 8 and a Switch Dock to start streaming on Twitch. And what kind of gamer would I be without adding a Philips Hue Smart Lightstrip to light up the back of my desk?
Accessories
I swap between my personal MacBook and my work MacBook daily. Since I wanted to avoid cables as much as possible, the simplest solution for input devices was to stick with the Apple Keyboard, Trackpad, and Mouse. I added a large Felt Desk Mat to tie them all together.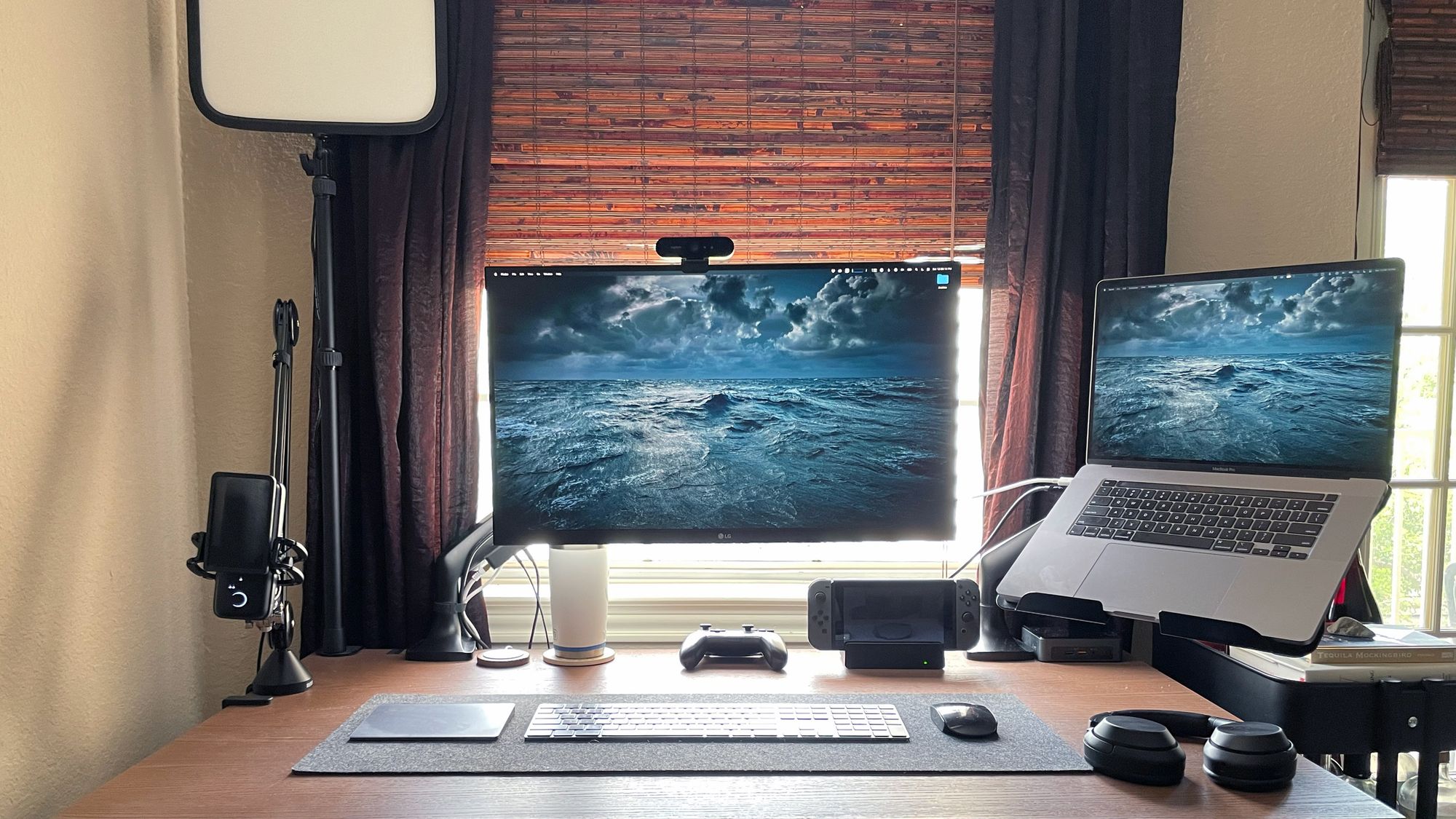 Follow Along
Get the latest posts delivered right to your inbox